About This Week in Innovation
Jeff Roster (the analyst) and Brian Sathianathan (the VC) explore the retail sector startup community. we discuss the trends driving the retail industry and examine the technologies being built to take advantange of them.
💯👋
Our Hosts
Brian Sathianathan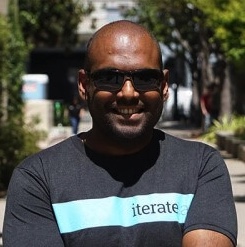 Brian started his career at Apple. For 6 of 8 years, he led iPhone and Intel Mac initiatives iwthin Apple's very private Secret Products group. He led two groups that designed the security and activitation platform for the first iPhone, and he holds patents in those areas.
Brian left Apple to found Avot Media, a video transcoding platform built for Mobile, where he was CEO. The customer list included companies like Warner Bro.s. Avot was acquired by Smith Micro. Brian became the head of the video business and was responsible for strategy, vision and integration.
After Avot, Brian joined the seed-stage investment team at Turner where he sought out startups in the Social, Consumer, Advertising, and Recommendation spaces. Over two years, he made 13 investments, saw two of those companies be acquired (one by Apple).
Jeff Roster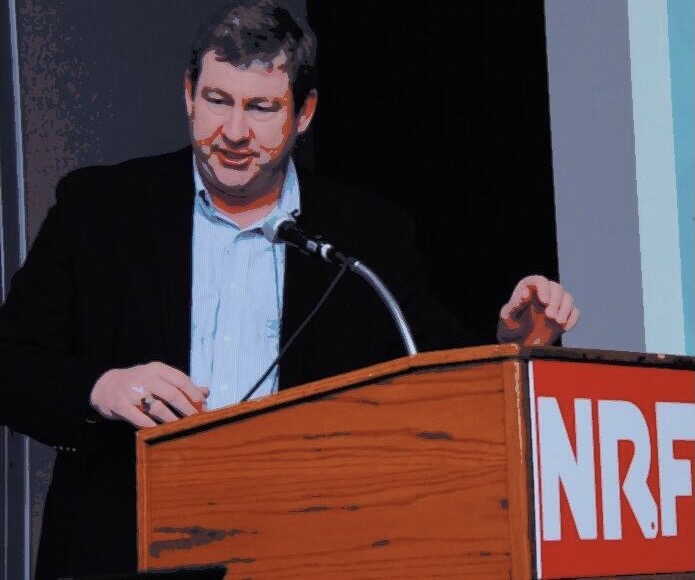 Jeff Roster currently serves as the Chairman of the Retail Advisory Board for Apptricity Corporation where he focuses on bringing Apptricity's continuous asset tracking and supply chain solutions into the retail industry.
Advisory Board Member, Clarion Food and Beverage Shows - Shows include the International Restaurant and Foodservice Show of New York, the Western Foodservice and Hospitality Expo, and the Florida Restaurant & Lodging Show.
Advisory Council Member - GMU Center for Retail Transformation
The Center aspires to be a go-to resource for retail tech startups, small & medium-sized retailers and other members of the retail ecosystem, focusing on industry-relevant research, developing workforce-ready talent and providing value-driven, real-world solutions. The Center is developing strategic partnerships and alliances with retail sector leaders, trade associations, and key government entities to educate retail leaders and practitioners.
Co Host This Week In Innovation Podcast
Before retiring from the analyst world Jeff was VP of Retail Strategy at IHL. In that role, Mr. Roster communicated global IT trends in the retail and wholesale industries and consulted on strategies with IT vendor clients. Mr. Roster also conducted primary research interviews with vendors and end users and wrote market research reports.
Previously Jeff was a Research Vice President covering the retail and wholesale industries for Gartner's Industry Market Strategies cluster
Mr. Roster received a master's degree in business administration from St. Mary's College and a bachelor's degree in business administration from Chico State University.
Podcast Appearances
Commerce of Caring Podcast.

Congo: Th e CATI Project

Retail Rundown:

Retail Rundown: The New Retail Culture of Innovation | Tom Litchford and Jeff Roster,June 21, 2021,

https://podcasts.apple.com/us/podcast/retail-rundown-the-new-retail-culture-of-innovation/id1396769328?i=1000526285143

Retail Rundown: Outlook for Summer 2021 - with João Diogo Falcão and Jeff Roster, May 24, 2021, https://podcasts.apple.com/us/podcast/retail-rundown-outlook-for-summer-2021-with-jo%C3%A3o-diogo/id1396769328?i=1000522927367
Retail Rundown: Retail Rundown: Academics and Next Gen Retail - Ricardo Belmar, Gautham Vadakkepatt & Jeff Roster

April 5, 2021.

https://podcasts.apple.com/us/podcast/retail-rundown-academics-and-next-gen-retail-ricardo/id1396769328?i=1000515843115

Retail Rundown: Retail Rundown: Amazon, Walmart and the Case for Headless Commerce - with Faisal Masud & Jeff Roster, May 10, 2021.

https://podcasts.apple.com/us/podcast/retail-rundown-amazon-walmart-and-the-case-for/id1396769328?i=1000521124437

CrimeScience - COVID-19, Sept 10,2020 ,

https://podcasts.apple.com/us/podcast/crimescience-covid-19-series-episode-5-with-dr-read/id1335674356?i=1000473881179